Posted by Dillon on 16th Mar 2023
Sports beer tap handles make perfect sense when you think about it: people like to watch sports events in public places like bars while enjoying a nice cold beverage – there's your connection. Here in this article, we talk about all the different themed tap handles that are available on the market and share some tips on how to choose the right one for your bar.
Best Sports Team Beer Tap Handles Ideas for Your Pub
Sports tap handles have existed since as early as the first half of the 20th century. Around that time, in England, pubs were often becoming a place where supporters of local soccer clubs came together to share their love for the team and drink a few frosty pints.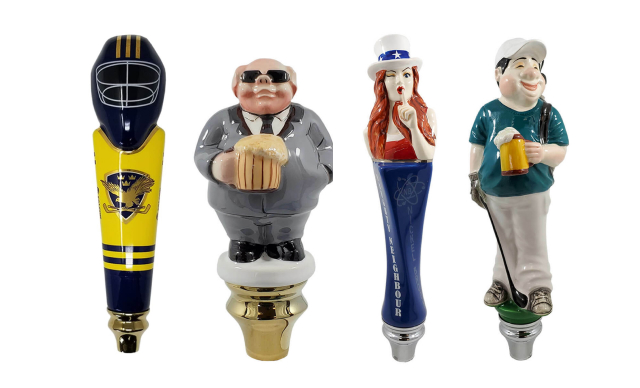 The trend spread across the ocean, especially with the television slowly growing in popularity. People could enjoy watching their favorite sports team play a game ain the comfort of their home while enjoying a beer or two.
With the recent rise of the craft beer culture, the 'beer-sports' connection has only intensified: people started coming to bars to watch live sports events and support their local team in the company of friends and relatives.
This has led many bar owners to adding new elements to the design of their bar counter area, including various merch and the aforementioned sports team beer tap handles – both to show their support for the team and send a clear signal to the patrons that fans are welcome here.
When it comes to sports keg tap handles ideas, you can go with two main options:
get a generic keg tap handle and place your favorite sports team logo onto it (cheaper and simpler)
get a uniquely shaped, themed tap handle (these are rarely mass-produced, so they're a bit pricier)
Football Beer Tap Handles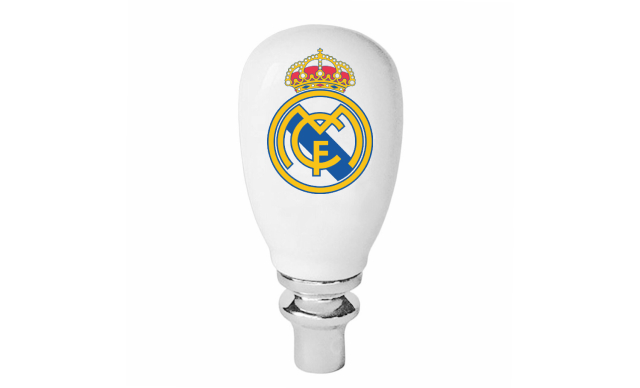 The long-standing tradition of watching football and enjoying a nice cold beer is best exemplified in the colorful and artsy football beer tap handles.
These handles come in a wide variety of styles: from the minimalistic, generic models with a printed logo to some really wild models in the shape of a football or a cup.
As for the materials, the available options are:
A rectangular football tap handle with a logo of your favorite sports team will look especially cool. The customization process is usually handled by the seller – you need to submit your artwork, approve the final design, and get your custom beer tap handles!
Basketball Tap Handle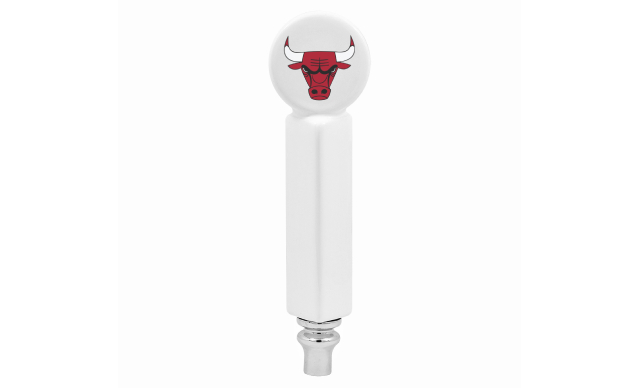 Although basketball may not be as strongly associated with beer-drinking as football, there is certainly nothing wrong with supporting your local basketball team while having a frosty pint.
For bars that would like to show their support, getting a basketball tap handle is a no-brainer. The one option that will look especially cool is the orange colored handle (to match the main color of a basketball) with a black colored text or logo (to match the lines on a basketball).
All in all, your options are too numerous to list here – just don't limit your creativity and you'll get a really unique basketball tap handle.
Golf Beer Tap Handles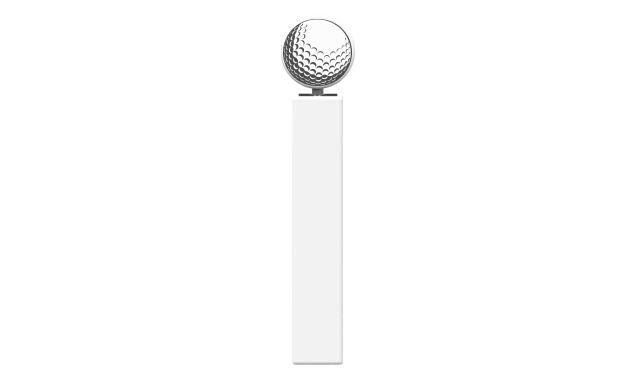 What can be easier than creating a golf club beer tap handle? You just make it in the shape of a golf club, put an optional logo/text on it, and it's done!
Although this seems to be the most straightforward idea, you can also go with something less trivial like putting a golf ball on top of your tap handle or printing your favorite golf club logo on its surface.
When it comes to the choice of color and material, we always suggest going with white ceramic – it's just an ideal combination that'll work for any golf ball beer tap handle.
Hockey Beer Tap Handles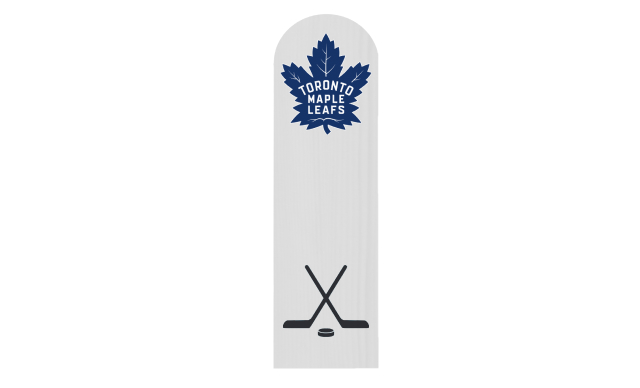 Much like football, hockey is often watched by people in bars and pubs where beer is served. If you're looking for a perfect design for your hockey beer tap handles, why not customize it with the mascot of your favorite hockey team?
This will make a tap handle easily recognizable from any distance and show your support for the local hockey team.
Other interesting options include a hockey stick beer tap handle (resembles a real hockey stick while still being perfectly functional) and Stanley Cup shaped tap handle that will please anyone who's into hockey (this one could be reserved only for special occasions like celebrating a… Stanley Cup finals victory).
Baseball Beer Tap Handles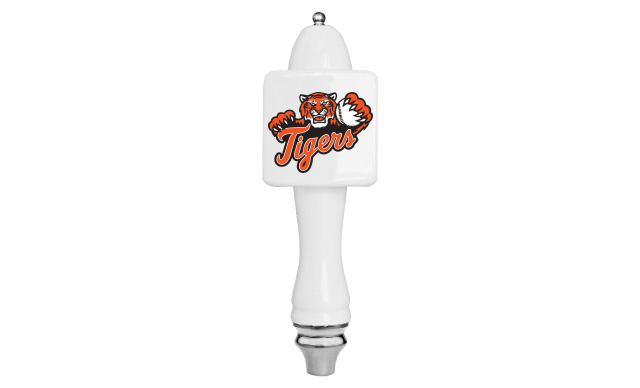 Finally, there's baseball! The most obvious idea for baseball beer tap handles would involve creating one in the form of a baseball bat (or maybe even a glove), but that's may prove too obvious for some.
If a baseball bar tap handle doesn't work for you, there's nothing wrong with placing the logo of your favorite baseball team on a tap handle. If none of the above works for you, there is always a neutral option of customizing your beer tap handle with an instantly recognizable Major League Baseball logo.
For this type of tap handles, we certainly recommend going with resin as the material – it helps to create that cool, vintage look that somehow goes well with baseball and collectible beer tap handles.
Order Beer Tap Handles with Sports Artwork from Xpress Taphandles
If you are looking to buy sports tap handles in Canada and the USA, then Xpress TapHandles is the place to be!

With over a decade of experience and expertise in draft beer equipment and accessories, we know how to make really unique beer tap handles. Custom-designed and manufactured right here in Canada, on our production facilities in Mississauga, Ontario, our tap handles provide an artistic way to display your products.
If you can't think of any ideas, we'll be happy to help – our professional team will handle the design for you. Having worked with over 2,000 customers in North America, we can always suggest a solid idea that will work for you. Finishing and printing are completed in-house with UV-cured inks that are made tough to last long.
To place an order, all you have to do is:
Choose the type and material
Submit your artwork for branding
Approve the final artwork we send you
Allow 1–4 days for us to produce and ship the tap handles to you
Orders within the US and Canada are shipped via UPS, FedEx, and Canada Post. There's no minimum order amount – however, we do give good discounts on bulk orders. If you're not sure about the artwork for your tap handles for a kegerator, let our specialists help you with ideas – just contact us via email, phone, or live chat.