Posted by Dillon on 14th Jul 2023
Black beer tap handles have always been a perfect choice for virtually any draft beer dispensing setup. It's like that classic suit and tie that just simply never go out of style and are appropriate for any occasion.
As basic as they are, black tap handles do allow for some variety – here in this article, we're going to talk about several great black tap handle ideas for your bar or pub.
Black Beer Tap Handles Types and Styles
What makes small black beer tap handles so popular among breweries and beer enthusiasts is their sleek and sophisticated look, which makes them a great addition to any bar or home kegerator setup.
Here are some of the common types and styles of beer tap handle black, each with its own unique characteristics and appeal.
Knob-style, Round Black Beer Tap Handle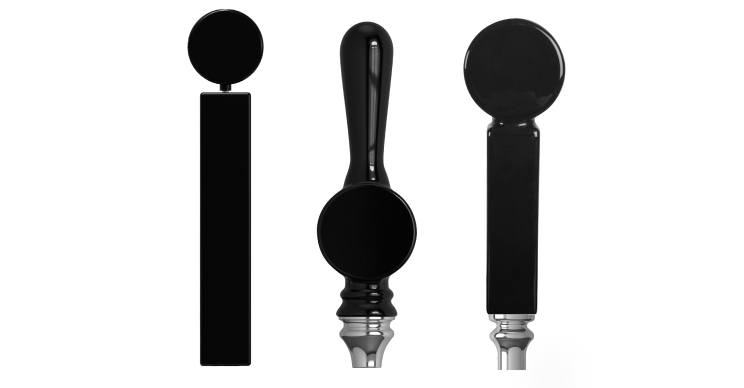 This is probably what most people imagine when they think of a black tap handle. These handles feature a simple, cylindrical shape and come in several varieties depending on the material they're made of:
They are easy to grip and operate, making them a practical choice for both bartenders and homebrewers. The black color adds a touch of elegance and can complement any beer brand or style, although matte black tap handles can look rather cool too.
Pub-style Black Beer Taps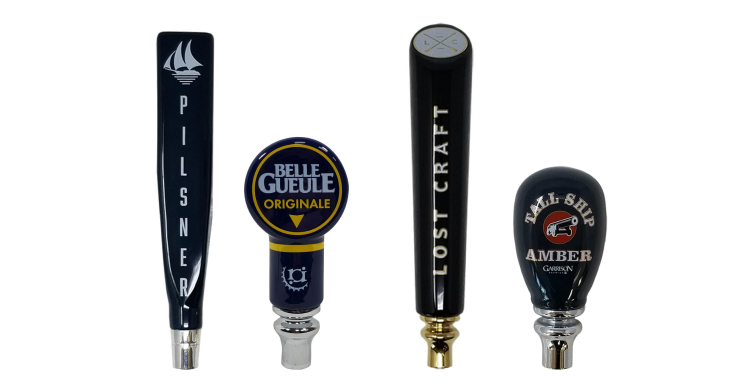 These are designed to replicate that vintage look from the early 20th-century breweries and pubs. They might look a bit foreign if you're going for the high-tech, ultra-modern look in your interior design. Otherwise, they are a perfect fit.
Black Tap Handle With a Plate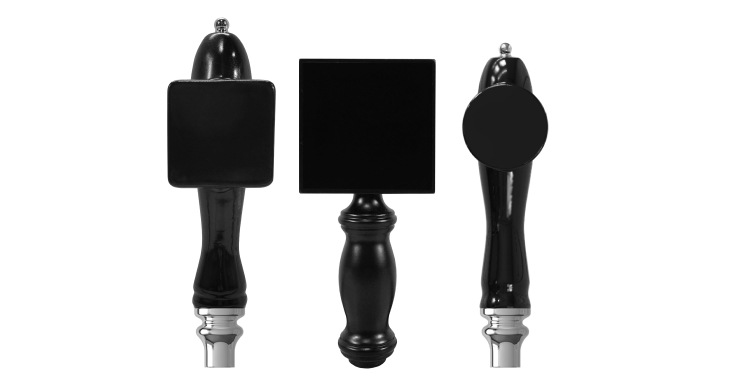 This is where it gets practical. Having a plate on your tap handle allows you to easily mark and identify the beer you're serving while staying classy.
Generic and Personalized Black Beer Tap Handles
As with most tap handles, you can always choose how much you would like to have them customized.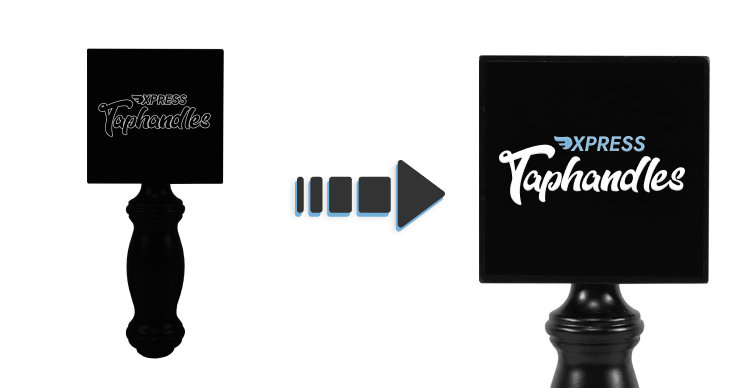 There is certainly nothing wrong with a generic black tap handle – with many different shapes and styles, you can always make your bar area look cool and visually appealing. Plus, if you go for chalkboard generic black tap handles, there is still enough room for personalization as you can use the plate to write the name of the beer you're serving or promote discounts.
However, as good as a generic black tap handle square top might be, it's still limited in terms of personalization options. The three most obvious ways you can customize a tap handle are:
Put your brewery name/logo
Put the beer-style name/logo
Put a popular, recognizable artwork
Any of these will easily distinguish your tap handles and give your bar area an undeniably eye-catching look.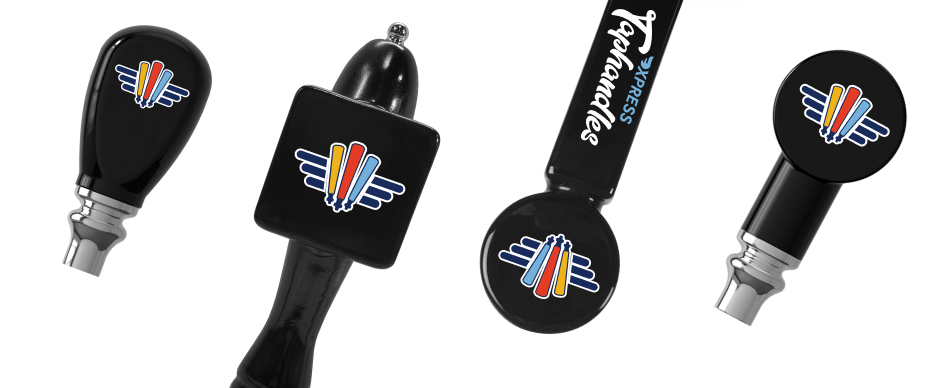 Overall, the number of varieties for personalized black tap handles is virtually limitless. You can play around with the shape, size, and color – short beer tap handles, long beer tap handles, black tap handles, chrome tap handles, and so on.
Tips on How to Choose the Best Black Tap Handles for Your Pub
Choosing a black pub tap handle for your bar is not all that difficult – you just have to follow these simple steps.
Pick a shape
As we've mentioned before, the basic shapes are round knob-style, oval pub-style, and rectangular.
Pick a style
The styles can include classic handles, chalkboard handles, collectible beer tap handles, and unique tap handles.
Choose your customization level
Decide how far you want to go with your tap handles.
If you're running out of black tap handle ideas, come to Xpress Taphandles! With over a decade of experience and expertise in draft beer equipment and accessories, we know how to make custom tap handles.

The following options are available:
Existing brand logo/artwork
New brand logo/artwork
100% original artwork.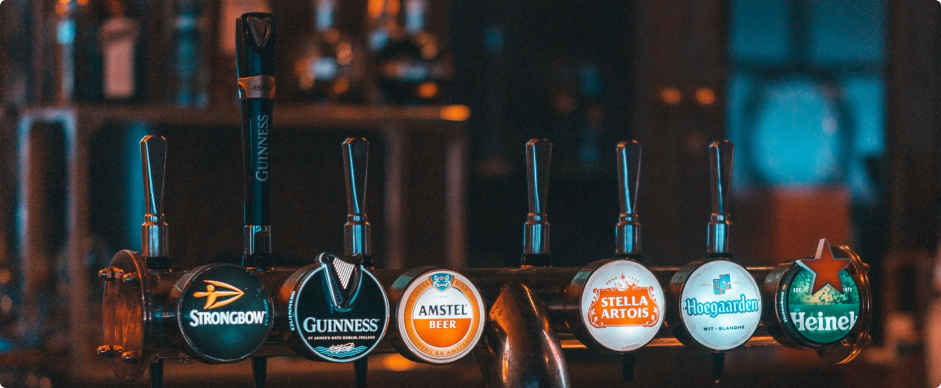 To place an order, all you have to do is:
Choose the type and material for your black tap beer handle
Submit your artwork for branding
Approve the final artwork we send you
Allow 1–4 days for us to produce and ship the tap handles to you.
Orders within the US and Canada are shipped via UPS, FedEx, and Canada Post. There's no minimum order amount – however, we do give good discounts on bulk orders for small black tap handles wholesale.